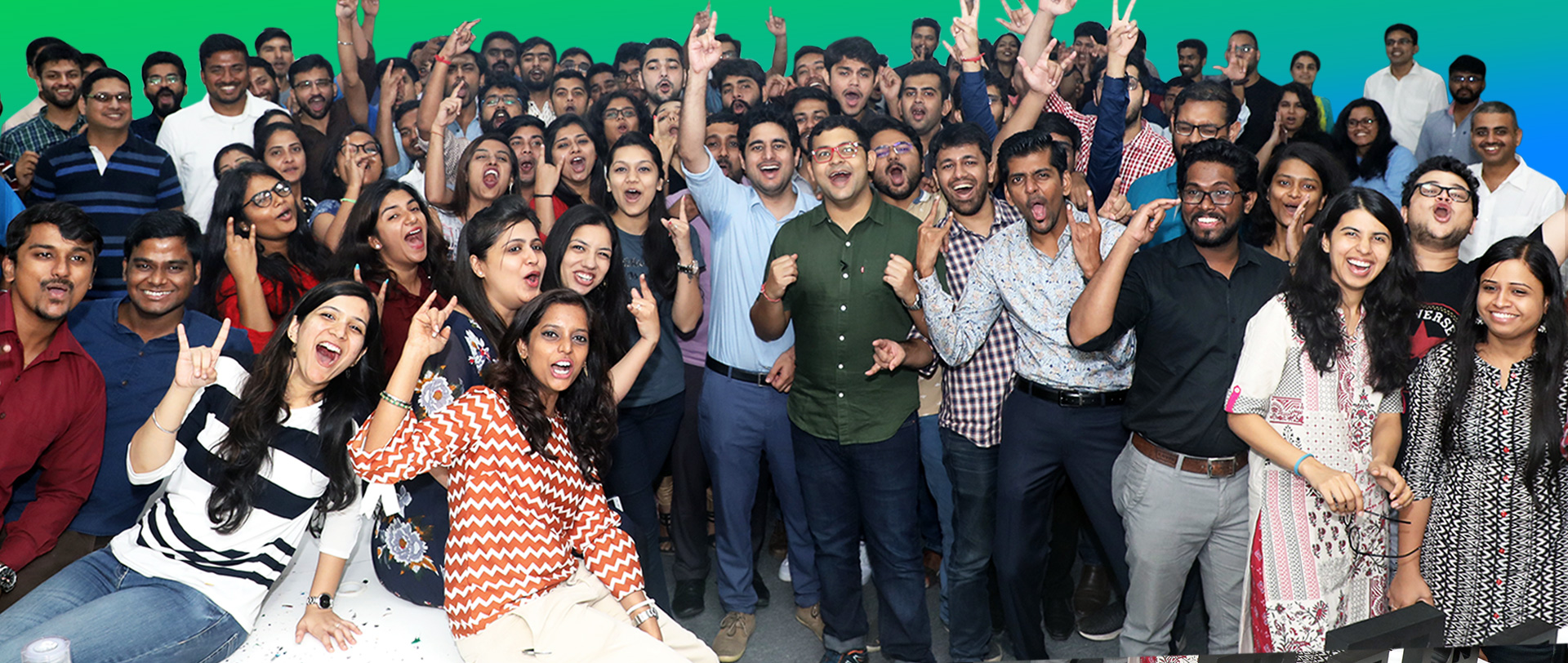 Don't do just any job. Be a part of the next
WE LIVE BY THESE VALUES
Collaboration
Stronger together, not just building a company but a community
Upscaling
Stay hungry to learn and hustle for sustainable growth.
Leadership
Turn everyone into an entrepreneur. Inspire, nurture and solve problems.
Transparency
Encourage open communication. Come forward and express freely.
AT BIZONGO, YOU DON'T JUST GET HIRED. YOU FIND A PURPOSE.
Built on four major values of
C-U-L-T:
Collaboration, Upscale, Leadership and Transparency, Bizongo believes that a successful company is backed by a positive work culture. At Bizongo, everyone gets the freedom to do their best work. We greatly value innovation and courage, growth and ideas. We seek to build a pro team with equal parts of aggression and grace. And we promise to flip everybody into a foodie! Join us as we continue to grow, develop meaningful partnerships and create a smart platform for the packaging industry to thrive in
Perks of Working at Bizongo
Perks of Working at Bizongo
Health insurance
A health insurance, cause your health is our top priority.
Personal time off
Personal time off is not optional. We mean it.
Celebrate every single occassion
Birthdays, festivals, milestones. We celebrate every single occasion.
Learning and growth
We promote a culture of continuous learning and growth.
Work remotely
Option to work remotely, for when the situation demands.
Call for offsites
When the ideas cease to roll, we call for offsites.
Gaming area
If you want to blow off some steam, we have a gaming area.
Emergency time off
In case of an emergency, you take your time off. No questions asked.
EMPLOYEE EXPERIENCES
"I wouldn't trade this career opportunity for anything else! Bizongo, for me, is a talented crowd, amazing culture, goal-oriented leadership and freedom of expression!"
SONALI PATIL
Management Trainee, Client Growth